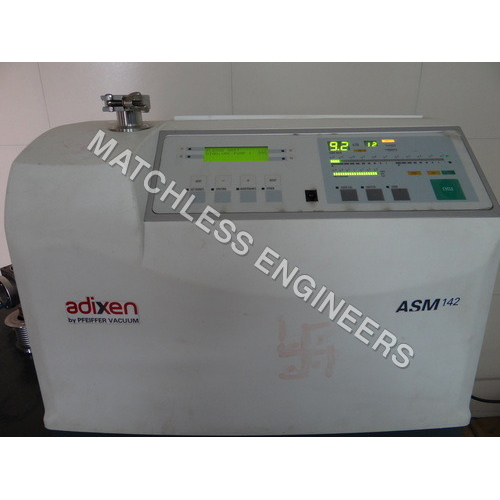 Product Description
We are well known service provider of Helium Leak Testing Services based in Vadodara,Gujarat,India. We are one stop solution for all the needs of helium leak detection services (mass spectrometer helium leak testing), for various applications like aluminum castings, metallizing industry, PCB industries, vacuum systems and components, vacuum valves / valves for hazardous and toxic gas services, chemical and pharmaceutical plants, thermal power plant, pvd and cvd coating plants, freeze drying, and so on. Off shore services on ships for leak detection is available. We are known for its outstanding on time support to customer for both indoor and at site Helium Leak Testing Services with its high mobility team.
Our precision machined, fabricated parts and vacuum system components/assemblies are tested in house by Helium Leak Detector.
Model ASM 142. Manufacturer: Pfeiffer Vacuum - France.
Service Application:
Aluminum castings
Metallizing industry
PCB industries
Vacuum systems and components
Vacuum valves / valves for hazardous and toxic gas services
Chemical and pharmaceutical plants
Thermal power plant
PVD and CVD coating plants
Mass flow Skids for refinery.
Fabricated equipments - Tanks/Reactor vessels,Pipe lines
Freeze drying
Off shore services on ships

Enter Buying Requirement Details